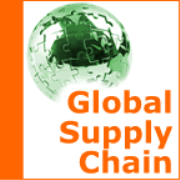 The Global Supply Chain Podcast: "Tompkins International is a supply chain consulting and implementation firm that maximizes supply chain performance and value creation. We enable clients to be more profitable and valuable, while also becoming more agile, flexible, and adaptive to the marketplace. Tompkins collaborates with client teams to develop improved operations strategies, supply chain planning, and execution across all the Mega Processes of supply chains."
---
Supply Chain Insights: "Supply Chain Insights is focused on delivering independent, actionable and objective advice for supply chain leaders. If you need to know which practices and technologies make the biggest difference to corporate performance, turn to us. We are a company dedicated to this research. We help you understand supply chain trends, evolving technologies and which metrics matter."
---
Logility Supply Chain Video Podcasts: "These informative supply chain videos are full of ideas and practical guidance that can help you tackle the unique challenges supply chain managers face every day."