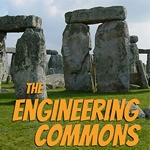 The Engineering Commons Podcast - Six Sigma: "Guest Erica Lee Garcia explains the role of process improvement tools such as Six Sigma, Lean Manufacturing, and Statistical Process Control in this episode of The Engineering Commons podcast."
---
Lean Leadership: "Being a change agent requires being a leader and who better to learn leadership from than experts in this field. We have an opportunity to learn from the successes and failures of people who are the best at helping team's improve and that have an expert level understanding of Continuous Process Improvement? It's my hope that guests on this podcast resonate with you, that you find examples where they are just like you and experience their success."
---
Project Management Podcast: "The PM Podcast is for both beginners and experts. We interview project managers from around the world to learn what makes them successful, so that you can apply their lessons to your own projects and copy their success. Leading projects isn't easy -- our advice helps!"